1.Kirti Nagar Market
If you are a delhite and even if not? If you are looking for some great furniture designs to fill up the space than you are at the right place. Yes you read it right. Whether you're shopping for office furniture or for your home, or any space, head to the kirti nagar market in New Delhi. It is one of those furniture market that'll offer more than one thrifty ways to do up a space.It is the Asias largest furniture market it heads over 500 wolesalers and retailers.They have infinite quality of designs with affordable prices.
2.KAROL BAGH
This is one of the most stable choices for any denizen of Delhi when it comes to shopping for furniture. At Karol Bagh, no element of furniture is ever available minus a variety. With an interesting blend of branded modern-age furniture stores as well as traditional family-run furniture businesses, Karol Bagh is seldom disappointing. At Ajmal Khan Road, Arya Samaj Road, Gaffar Market– Karol Bagh- combines the best of all worlds when it comes to buying the best furniture in all of Delhi.
3.MG ROAD
If you happen to descend further south from Saket and Qutab Minar onward to the southern tip of Delhi that leads up to Gurgaon you'd bump into a massive barrage of shops on either side of the famous MG Road. This isn't just a market for furniture exclusively. Interestingly, whether one desires to shop only for furniture or for other home appliances, there's plenty of fashionable stuff out here at the MG Road expanse. Interestingly, while there are branded outlets for furniture that unfurl some state of the art, posh and serene-looking styles, there also are affordable or pocket-friendly articles that don't burn a hole in your pocket.All soughts of furniture product are availaible there with great quality.
4.Sikandarpur Furniture Market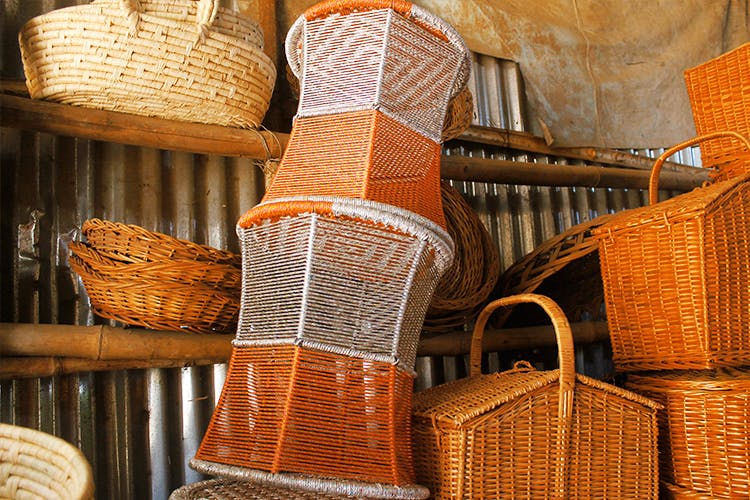 Located close to the DLF City Court, this market stocks up on antique-looking wooden furniture, cushioned swinging chairs, cane furniture, mudas and everything you'd need to create a home with eclectic pieces. We even found a rustic looking blue wooden night stand we'd decorate an entire room around. They provide furniture that have antique designs,people who loves old style furnitures must visit there.
5.Wednesday Market,Select City Walk,Saket
If you are free on a Wednesday, you can visit this flea market in Select City Walk Mall in Saket. The timings for this furniture market is from 4 pm to 10 pm every Wednesday. In this market you can find local vendors selling funky home decor items at very affordable prices. With a large number of stalls in the garden area of the mall, you're sure to come home with hands full of stuff. This market is known to be one of the best furniture markets in Delhi. They have all quality of products ranging from home use to office use,all at affordable rates.
6.Munirka Furniture Market
This place is best for students or rental ones as this place delivers right quality furmiture at vey cheap rates. For people who're looking for simple wooden or cane furniture that doesn't cost a bomb. You can find a single bed here for as cheap as INR 3,000 and a chair for INR 1,500. These won't be the fanciest furniture, but they'll get the job done.The products are manufactured by local vendors with quality woods that can gurantee last for more than 10 years.Thus you are looking for cheap but quality stuffs then this place is for you.
7.Sharma Farms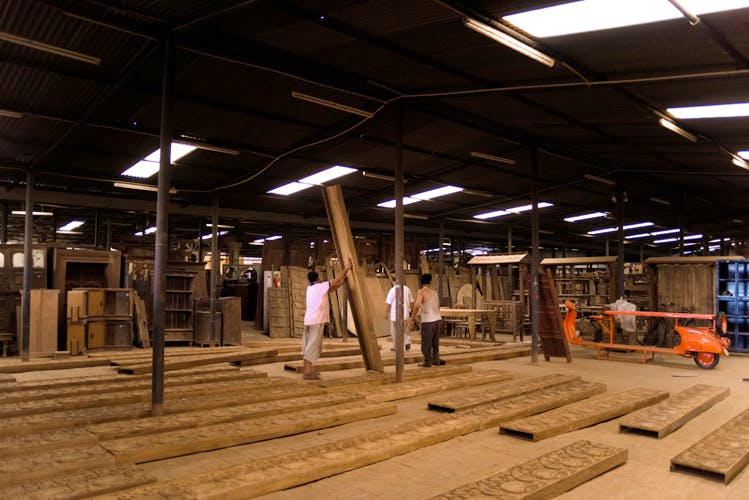 Across and down the road from Tivoli, behind the gate neighbouring Oodles Hotel, you will be greeted by the crew at Sharma Farms. A smidge spooky and cut-off, this place requires a dose of patience when you visit, given the amount of scouring you'll have to do.
Inundated with furniture (each and every kind) and ranging across types, you can expect vintage, restored, Indian-inspired, cut-out work, temple inspired pillars, statues, sculptures, wine holders, doors, panels, and figurines here. They're cheaper than most of their competitors, but this place requires you to bring your bargaining A-game.
8.Jail Road Market
Jail roal market which starts from Hari Nagar to Tilak Nagar,its among the least known maket but has many shops side-by-side with best quality furnitures.The main thing here is that you will find all the accesories for your furnitures so you would not have to run for that. You'll find simple furniture here which will definitely fit your budget, plus there are many stores selling curtains, drapes, mattresses, and artifacts too, so you can get a lot sorted for your home in just one trip.
9.Amar Colony
Amar colony,a street where you can shop for vintage as well as second hand furniture.This area is famous for its service as if any problem arises with your furnitues they provide best quality services.We wish we could give you an address, but these savvy wheeler dealers enjoy the 'now you see me' game. If you do happen to find them, they're spread over one particular street, interspersed between basements and the road side, and retail second-hand, over-used, and vintage furniture—everything from tables and chairs, to bookshelves and colonial style furniture. Bargain, and point out glaring wear & tear to score a discount. They can also assist with a quick paint job, or a fix-me-up.
10.Panchkuian Road
Panchkuian road which is nearby to Connaught Place where you can find out different desings of furniture.Although it is the nearest furniture market for East Delhite's (east delhi people). Stay patient—this is one of Delhi's foremost furniture store streets for good-quality but cheap furniture .There you can find many furnitures with designs from different states making it unique from all.