Golgappe or Pani Puri the name itself makes you crave for hunger.In Delhi these stalls are present in each and every corner of the street.Served by vendors from a setup that gives the word 'utilitarian' a run for its money, pani puri (also called golgappa, phuchka and a multitude of other monikers) is, in every sense, a material manifestation of the elusive emotion called "simple joy." This innocuous street snack is also a great leveller – at a pani puri stall, you will see besuited businessmen step out of sleek cars to join the queue alongside the city's poorest residents.
In Tilak Nagar,the stall named Chat Tadka serves the best quality golgappa,here you can have unlimited pieces of golgappa at just Rs.30.The pani puri is served with three flavors red which is hing special,green for pudina and orange for sweetness(meetha).The stall remains crowded for most of the time,as people from different places usually comes here to have the best pani puri.
The stall was started by some students pursuing hotel management.The foremost attraction of the outlet is the hygiene factor,all the food handlers handle the food with great care and cleanliness, you can find all the staff with gloves and hair caps.Also the location here is not an issue,this stall is just a few yards from Tilak Nagar metro station gate no.5.
Other than golgappa you can have variety of similar foods like Aloo chaat,chole bhature,rajma chawal  and many more.They serve different varieties of food according to the different meal time.You can have a slight check to there menu.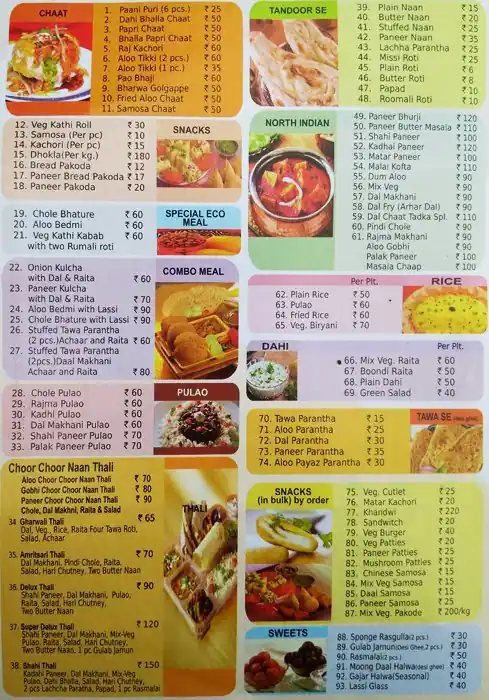 And once you're done eating your fill, you must also try lip-smacking snacks such as Kulcha & Salad, Raj Kachori, Masala Pav Bhaji and Thali, to name a few options! Ain't this totally exciting?
So, drop everything and scamper over to Chaat Tadka TODAY!
Where | Chaat Tadka – Near Gate Number 5, Tilak Nagar Metro Station, Tilak Nagar(just a few yards)
Timings | 8 AM – 10 PM
Call Them | +91 11 4141 1156
Skim Through Their Insta Feed | https://www.instagram.com/chaattadka/